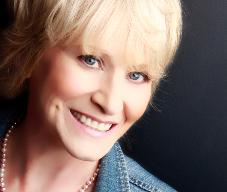 Call (972) 522-8448 for an appointment. If you are in a medical or mental health crisis and need immediate assistance, Call 911.
TREATMENT PHILOSOPHY
Problems in one area of life can have a ripple effect your relationships, career, finances, health, community, and general well-being. Working with you, I help you discover the source of problem situations and equip you with new skills to manage your future. Because I have studied and practiced many methods of therapy over the past 29 years, I can combine them to utilize the best possible approach based upon your treatment goals. Together, we choose methods that are based in science and proven to be the most effective.
My specialty treatment areas include:
Faith Based Counseling
EMDR Therapy for Trauma Recovery
EFT Emotional Freedom Technique, Cognitive Behavioral therapy and Somatic (Body- Focused) therapies are used to treat anxiety disorders, depression, post traumatic disorder (PTSD) and other mood disorders.
ERP Exposure and Response Prevention therapy is effective for the treatment of Obsessive Compulsive Disorder (OCD)
Art Therapy for Adolescents is used to activate the right side of the brain, allow for expression without words, and stimulates creativity.
These therapies are used in combination to treat an array of symptoms and conditions including:
Anxiety Disorders such as General Anxiety Disorder, Panic Attacks, Obsessional/Compulsive Disorder, Post Traumatic Stress Disorder and more.
Mood Disorders, such as Depression and Bipolar
Situational Adjustment problems
Crisis Management
Couples/Marriage/Relationship Problems
Divorce Recovery including helping children adjust and Co-Parenting assistance
Family Therapy and Parenting Skill Development Offered only if treating the adolescent
Career and Vocational Development
Both long term and short term treatment models are available. Online (Telehealth/TeleMed) sessions may be an option for certain treatments.

EXPERIENCE
It has been my privilege to obtain over twenty-nine years of experience in all levels of treatment including hospital, residential, out-patient, in-home, online, and educational settings. I began my career in the Mental Health field in 1992, then through further education and experience gained my first Professional Counselor Licensure in Oklahoma in 1999. I am currently a Licensed Professional Counselor-Supervisor in Texas and have operated my own Counseling Center in Wylie since 2009. My LPC-S status allows me to treat clients and supervise other counselors who are seeking to obtain licensure in the state of Texas.
Please call 972-522-8448 for a free, 10 minute, no-obligation telephone consultation to see if I offer treatment for what you need.

copyright 2022